Release schedule for webinars and videos concerning the RIVAGE PM (to June)
Release schedule for webinars and videos concerning the RIVAGE PM (to June)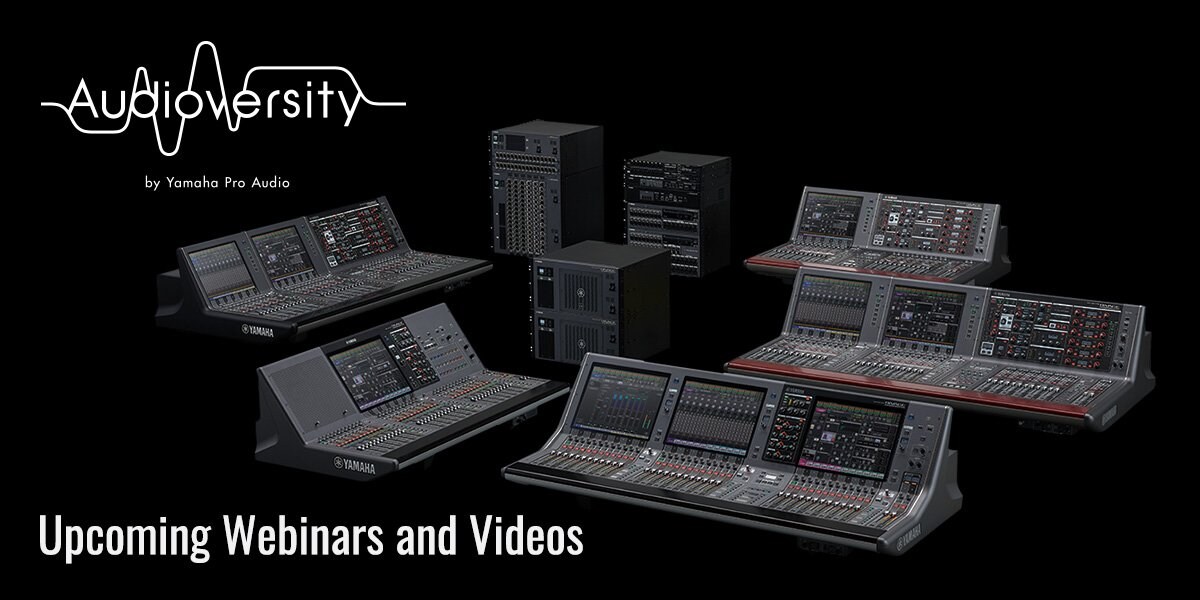 Yamaha will offer a series of webinar sessions on the RIVAGE PM Series of digital mixing systems, including the soon-to-be-released RIVAGE PM5 and PM3 systems, as well as self-training videos and vlogs focusing on the features of these products.
Each webinar will be broadcast live from UK or USA, and repeated later on each day to reach additional time zones. We are looking forward to answering your questions live from around the world.
27th May
Meet the Extended RIVAGE PM Family
3rd June
A Closer Look at the New RIVAGE PM Systems
10th June
RIVAGE PM System Design with TWINLANe and Dante
17th June
RIVAGE PM: What Makes it so Easy to Use
24th June
RIVAGE PM: What Makes it Sound so Good
21st May
Introducing RIVAGE PM5 & PM3
21st May
RIVAGE PM7 V4 Upgrade
27th May
Touchscreen Workflow
10th June
Flexible HY Slots
27th May
RIVAGE PM Eco System
3rd June
RIVAGE PM Lineup
3rd June
Control Surfaces
17th June
Console Network
* The dates and topics above are subject to change. Please check the latest information on the pages above.
Release schedule for webinars and videos concerning the RIVAGE PM (to June)