Wireless Streaming Amplifiers
Wireless Streaming Amplifiers
Simple & Flexible
These are new-concept audio components that go beyond conventional audio thinking.
They let you access a wide variety of audio content such as music from streaming services or stored on a smartphone, and enjoy high quality sound and style thanks to the ability to network with Yamaha's exclusive MusicCast multi-room audio system. High functionality and performance bring you musical enjoyment just the way you want it. Yamaha opens a new door to the music listening experience.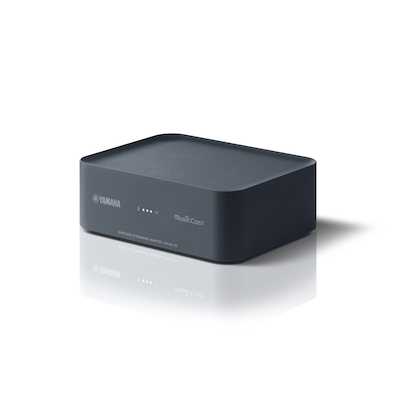 Simply connect the WXAD-10 to your current audio system, and make your whole system smart! Wireless music playback with Bluetooth® and Airplay®, music streaming services, and more are yours to enjoy ― like never before. It's also compatible with Yamaha's wireless music system MusicCast, so you can add your audio components to the world of MusicCast and infinitely expand your music listening possibilities. The WXAD-10 brings intelligent new functions into your current system, taking it beyond past constraints and truly making it 'smart' with all the latest, convenient features.
Wireless Streaming Amplifiers