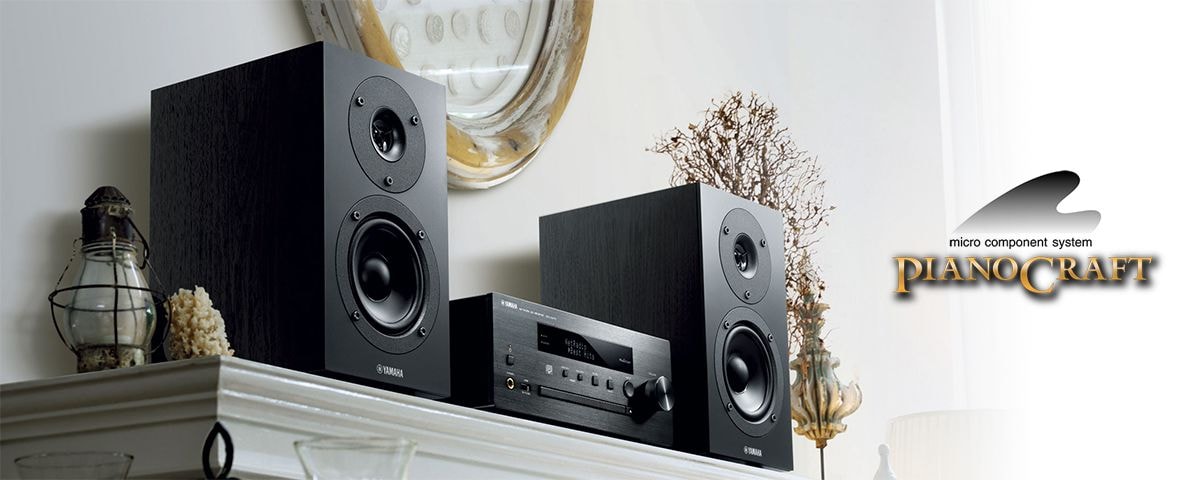 Traditional Appearance, with Plentiful Functions
Anda akan menikmati berbagai sumber dan fungsi, mulai dari CD, USB, dan radio sampai Wi-Fi, MusicCast, AirPlay® dan Bluetooth® versi terbaru. Bukan hanya kenyamanan, Anda mendapatkan semua kualitas suara terbaik yang Anda minta. Dukungan untuk MusicCast berarti Anda selalu dapat menikmati musik favorit Anda. Dan dengan menambahkan komponen MusicCast lain yang kompatibel, Anda memperluas cara menikmati musik lebih jauh lagi.
You'll enjoy a wide range of sources and functions, from CD, USB and radio to the latest versions of Wi-Fi, MusicCast, AirPlay® and Bluetooth®. Not only convenience, you get all the high sound quality you demand.
MusicCast untuk menikmati audio di setiap kamar
Dukungan untuk radio internet dan berbagai layanan streaming musik
* Ketersediaan layanan musik berbeda-beda antar wilayah dan dapat berubah atau dihentikan tanpa pemberitahuan terlebih dahulu.
Panel depan aluminium dengan tampilan garis rambut
Speaker berkinerja tinggi dengan teknologi VCCS (Vibration Control Cabinet Structure)
Mendukung Musik Beresolusi Tinggi (Flac/WAV/AIFF) 192 kHz/24-bit
Bluetooth® untuk streaming musik nirkabel
Mendukung output Bluetooth untuk memasangkan MCR-N470 dan produk yang dilengkapi Bluetooth lainnya
AirPlay® memungkinkan streaming musik dari Mac, PC, iPod®, iPhone®, iPad®
Kontrol aplikasi untuk pengoperasian yang mudah (MusicCast CONTROLLER)
Terminal USB depan untuk pemutaran memori USB (mass storage class)
MusicCast
MusicCast is a new revolution in network audio, use all your MusicCast products together or separately, it's completely up to you. Control it, all from one app, designed to be intuitive, quick and simple to use. Use a soundbar, a wireless speaker, an AV Receiver, Hi-Fi audio whichever suits you best, mix and match then expand your MusicCast system as time goes on. All new from Yamaha, the MusicCast system brings everything to everywhere for everyone.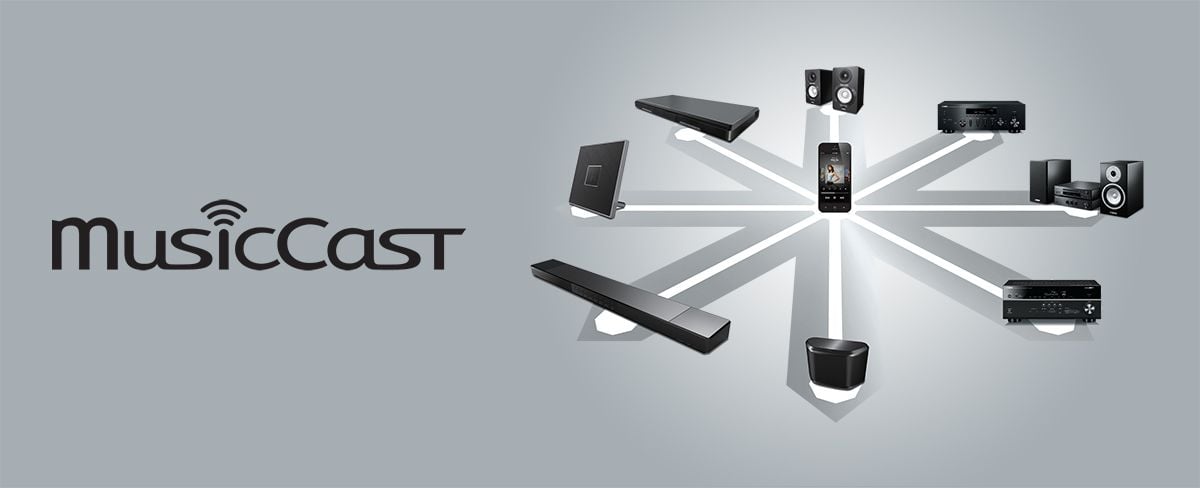 Enjoy All Your Music Sources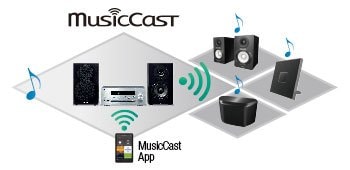 MusicCast employs a high performance wireless network to deliver music and audio enjoyment. It can stream digital music content from your smartphone, PC or NAS to other MusicCast devices in your home. Audio content from Bluetooth-connected smartphones or tablets can also be streamed to MusicCast devices in multiple rooms.
Sophisticated Appearance
The MCR-N470 maintains the design image of Yamaha Hi-Fi components, presenting an extremely high-class, sophisticated appearance. The centre unit has a front panel made of high-grade aluminium with a hairline finish that looks clean and elegant. Adding this stylish system to your audio room will increase your listening pleasure.

A Digital Amplifier that Fully Inherits the Yamaha Hi-Fi Concept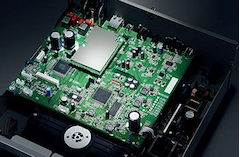 The MCR-N470 features Yamaha's own high efficiency digital amplifier technology to provide lossless high fidelity digital audio playback whether from network audio, USB or CD. Its circuit design fully inherits the Yamaha Hi-Fi concept, with a minimised signal path and thorough elimination of mutual audio signal interference helping you enjoy high quality sound from a wide range of sources from music CDs to hi-resolution audio format.
VCCS Vibration Control Cabinet Structure Technology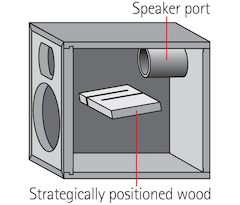 To prevent unwanted cabinet vibration, Yamaha developed an internal structure called VCCS (Vibration Control Cabinet Structure) that uses strategically placed pieces of a composite material providing excellent vibration isolation performance. In addition, three legs provide additional shock absorption, considerably enhancing sound quality. The speaker terminals are high-grade, gold-plated screw type.
Control App for Easy Operations
Simply tap the beautifully designed screen and take control of all the audio equipment and all the music in your home.

Easily Select the Music Source You Want to Hear
The MusicCast App makes it easy to select and play songs from CDs and USB devices, as well as to select radio stations (FM). In addition, by using the MusicCast Link function, you can send those sources to other MusicCast compatible devices for enjoying them in other rooms.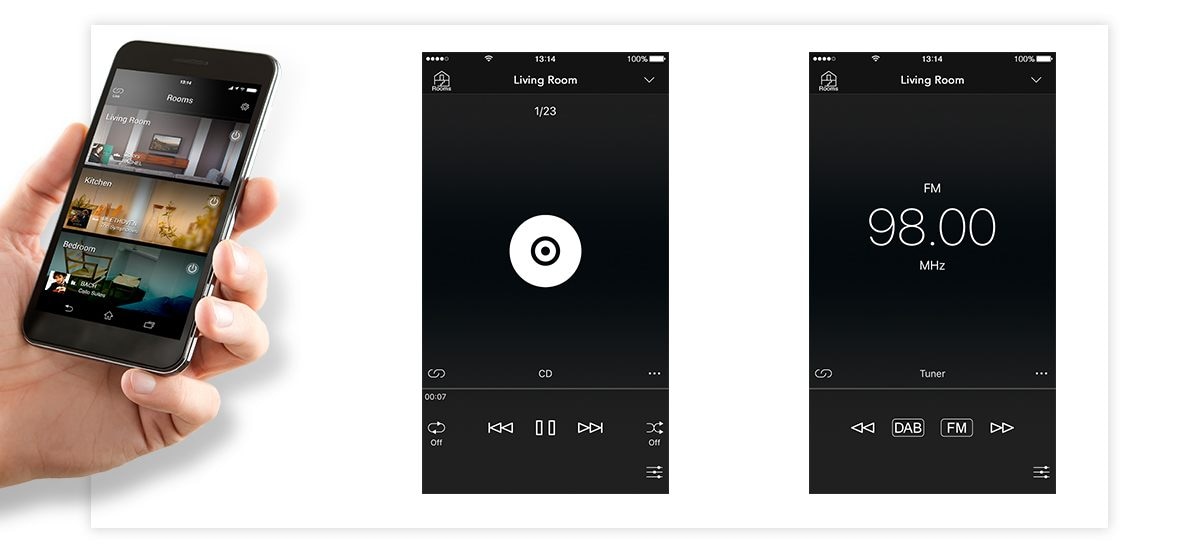 Stream via Bluetooth® or AirPlay®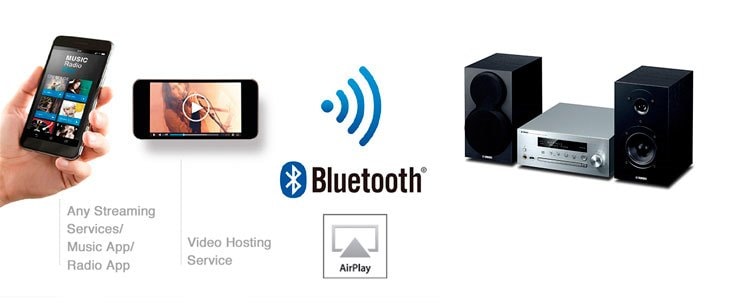 You can hear all the music sources from your smartphone via wireless Bluetooth or AirPlay connection. You can play music from music apps, radio apps, or YouTube™-type video hosting services.
Bluetooth Output for Convenient Music Streaming

The MCR-N470 is equipped with the latest Bluetooth technology, making wireless operation more convenient than ever. You can stream music from the MCR-N470 to Bluetooth headphones for private listening or to Bluetooth speakers.
Yamaha Eco-Product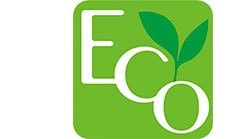 With an advanced energy saving design, this product achieves a low power consumption of not more than two watts when in Network Standby mode.
The colors and finishes shown may vary from those on the actual products.