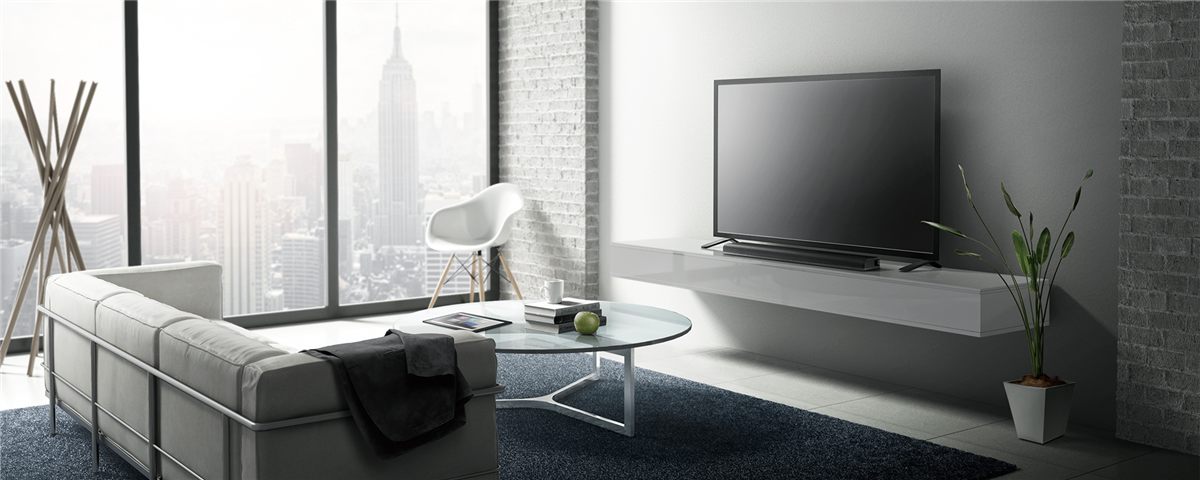 Yamaha's exclusive AIR SURROUND XTREME provides 7.1-channel surround sound with high quality, excellent imaging and rich presence. You'll experience an extremely realistic and impressive sound field from this stylish single-body unit.
Integrated system equipped with dual front speakers and dual built-in subwoofers
- Advanced Bass Extension Processing (surround mode only) delivers a surprising abundance of bass sound
- Large volume cabinet reproduces TV sound with high sound quality
- Dual-driver subwoofer delivers powerful bass sounds
AIR SURROUND XTREME provides powerful surround sound
Bluetooth wireless music streaming from smartphone / tablet
Home Theater Controller App for Easy Operations
Slim, low-profi le, one-body design allows positioning in front of a TV
Desain yang stylish menyatukan keindahan tampilan dan kemudahan fungsi
The colors and finishes shown may vary from those on the actual products.