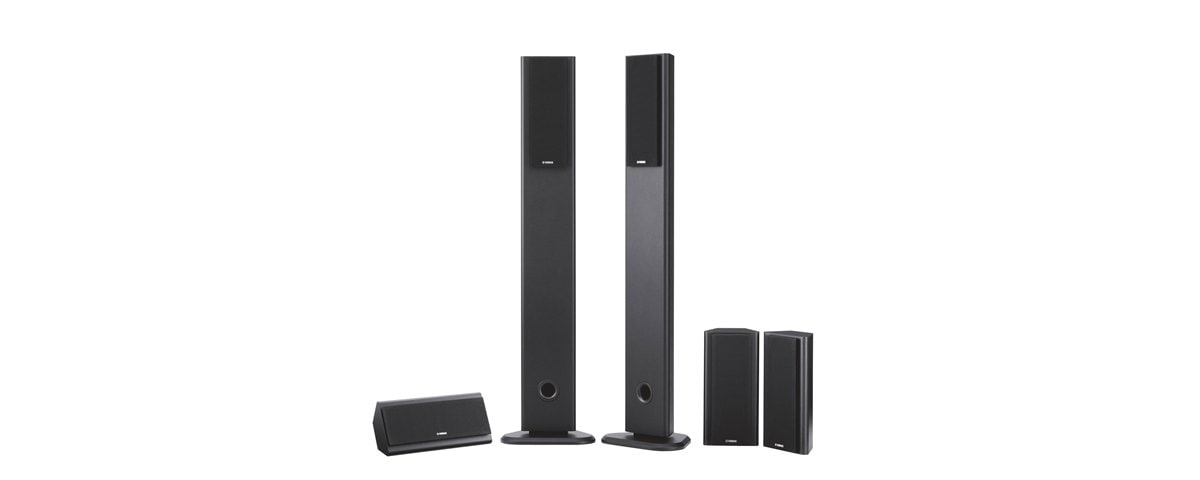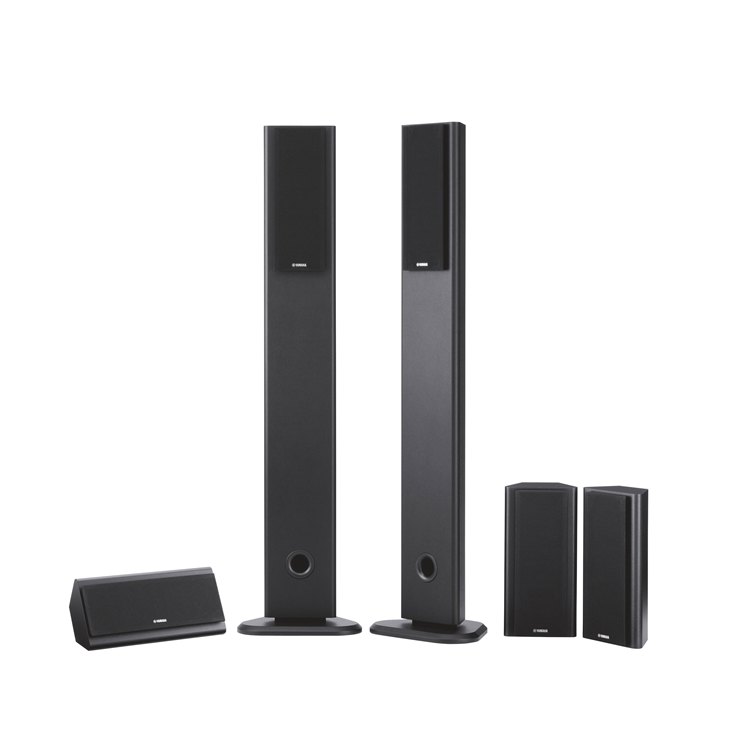 Paket speaker Yamaha AV dengan desain speaker yang datar dan tipis sesuai untuk dipadukan dengan TV layar datar Anda . Dengan kualitas suara yang cukup baik untuk menikmati hiburan HD, dan memiliki kekuatan output bass yang baik.
Flat shape matches the look of flat-screen TVs.
The NS-F120 has a space-saving stand that allows it to be neatly installed along a wall.
The NS-B120 and NS-C120 can be placed on a shelf or rack or be mounted on a wall.
High sound quality design capable of dynamic reproduction of HD sources.
The NS-F120 uses a high volume, wood cabinet and round bass reflex port to deliver dynamic sound and strong bass.
Two 6.5cm (2-1/2") cone woofers and 2cm (3/4") silk dome tweeter provide natural, well-balanced sound.
NS-C120 centre speaker outputs clear dialogue and vocals aimed directly at the viewer.
Large, threaded, gold-plated speaker jacks ensure best sound quality.
The colors and finishes shown may vary from those on the actual products.