AG01
Mikrofon USB Live Streaming
Audiens Anda Sudah Menunggu.
Mempersiapkan setup streaming dari awal bisa menjadi tugas yang menakutkan, terutama bagi pengguna yang memiliki sedikit atau tanpa pengalaman produksi musik. Desain minimalis AG01 mempertimbangkan hal ini dengan mengombinasikan mikrofon kondensor berkualitas tinggi dengan efek DSP, fungsi LOOPBACK, konektivitas input yang fleksibel, dan mixer intuitif sederhana untuk pengoperasian streaming yang bebas stres.
Cukup hubungkan ke komputer atau perangkat iOS/Android Anda bersama dengan headphone pilihan Anda, lalu atur levelnya maka Anda memiliki perangkat streaming lengkap, yang dapat siap beroperasi dalam hitungan menit. Jika Anda calon live streamer yang membutuhkan solusi lengkap serta mringkas, komprehensif dan berkualitas tinggi, maka AG01 siap kapan pun Anda inginkan.
Modern retro design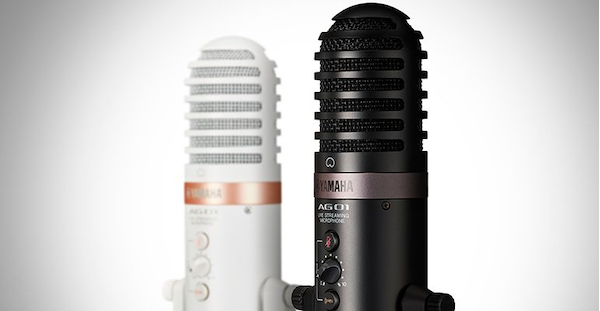 In most streaming applications your microphone is likely to feature prominently onscreen so it is important for it to complement your overall vision. With a unique and iconic design that blends classic and contemporary aesthetics, the AG01 looks as good as it sounds, offering both black and white-based models to suit your preference.
Flexible connectivity and LOOPBACK function support various streaming applications
In addition to the condenser microphone audio input, the AG01 is equipped with a mini stereo line input jack, and an upgraded 4-pole mini jack (TRRS) for smartphones that allows input and output. You can also add audio from devices connected via USB in LOOPBACK mode. Combined with these features, this microphone-type model can cover a wide variety of streaming styles that could not be achieved in the past without a separate mixing device.
Studio-quality cardioid condenser microphone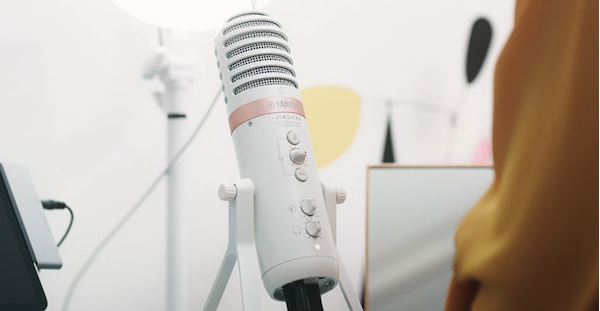 The AG01's high-performance condenser microphone utilizes a cardioid polar pattern that captures your voice or musical instrument performance precisely, and converts it into high resolution audio (192kHz, 24bit) while blocking out unwanted ambient noise from the rear or sides.
Zero-latency DSP effects for a polished professional sound
The AG01 features high-quality DSP effects, allowing you to easily add COMP/EQ and REVERB to color and hone your audio and get the best sound possible to broadcast to your audience. What's more, these tools are processed by the internal DSP chip so there is no delay, making the AG01 particularly valuable for live streaming, when real-time accuracy is required.
You can also turn these effects off completely to capture pure, raw recordings of the AG01's condenser microphone for music/audio production that will be edited by an engineer later.
Simple and intuitive audio control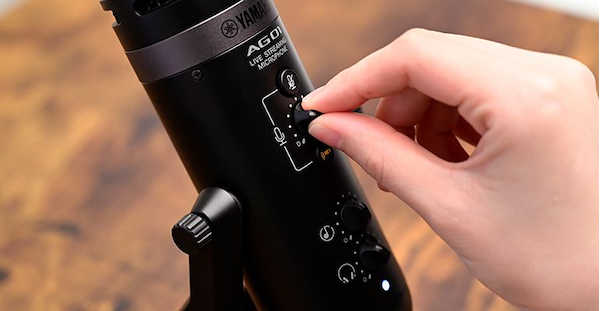 There are many situations in live streaming where you may need to make audio adjustments on the fly. The carefully configured physical controls of the AG01 respond to these needs providing a simple operating experience that won't detract from your live content or performances.
"AG Controller" provides precise control
AG Controller offers two modes, "Simple" and "Detail," which allow users with varying degrees of audio engineering experience to easily and precisely check and adjust the AG's DSP processing from any Windows/Mac or iOS device connected via USB.
Wherever and whenever you want
The AG01 can be easily placed on a desk or any flat surface with its dedicated stand, or mounted on a desk arm, making it adaptable to almost any environment.
It can also be used in combination with a mobile battery allowing you to take your fully functioning streaming station anywhere you like.
*For stable operation of the AG01, a power supply of DC 5V 900mA or more is required.
Powerful bundled software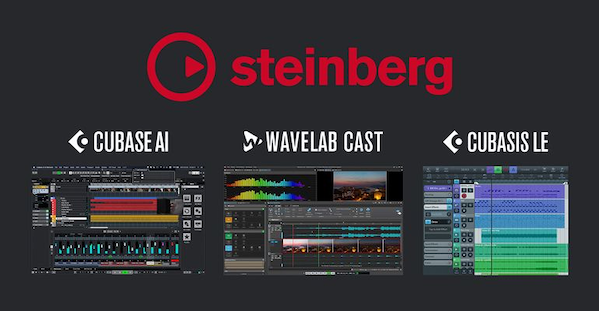 AG01 comes bundled with Cubase AI music production software, as well as WaveLab Cast for audio production and editing. The AG01 is also compatible with Rec'n'Share and Cubasis LE applications for iOS devices which are available free of charge from Yamaha and Steinberg to support and inspire your audio content creation.
AG01
Mikrofon USB Live Streaming
Mikrofon USB untuk live streaming dengan mixer berperforma tinggi yang terintegrasi.
Mikrofon kondensor USB berkualitas studio
Desain modern dan retro dengan dua model berwarna hitam dan putih
Recording dan playback audio 2-channel beresolusi tinggi (24-bit, 192 kHz)
Input/output mini 4-pole (TRRS) untuk mendukung aplikasi-aplikasi streaming baru
Fungsi LOOPBACK yang fleksibel sangat cocok untuk live streaming atau recording
Tombol mute untuk kenyamanan selama Live streaming
Kontrol yang mudah dan suara profesional dengan COMP/EQ dan 1-TOUCH REVERB
AG Controller (Windows/Mac/iOS) untuk kontrol parameter yang presisi
Dukungan Windows/Mac dengan koneksi USB-C
Konektivitas iOS melalui Adaptor Kamera Apple (membutuhkan catu daya USB eksternal)
Android didukung oleh input/output mini 4-pole (TRRS)
Input daya USB-C (5 V DC, 900 mA)
Lubang sekrup 3/8″ untuk penyangga mikrofon (dilengkapi tutup pelindung)
Cubase Al, WaveLab Cast, Cubasis LE, dan Rec'n'Share tersedia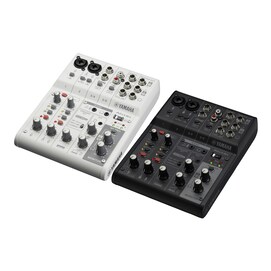 Mixer live streaming 6-channel dengan audio interface USB.
Mixer live streaming 3-channel dengan audio interface USB.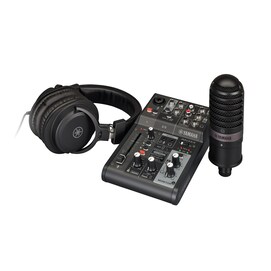 A comprehensive package of the AG03MK2 that includes all the products you need to get started with live streaming right away.
The colors and finishes shown may vary from those on the actual products.