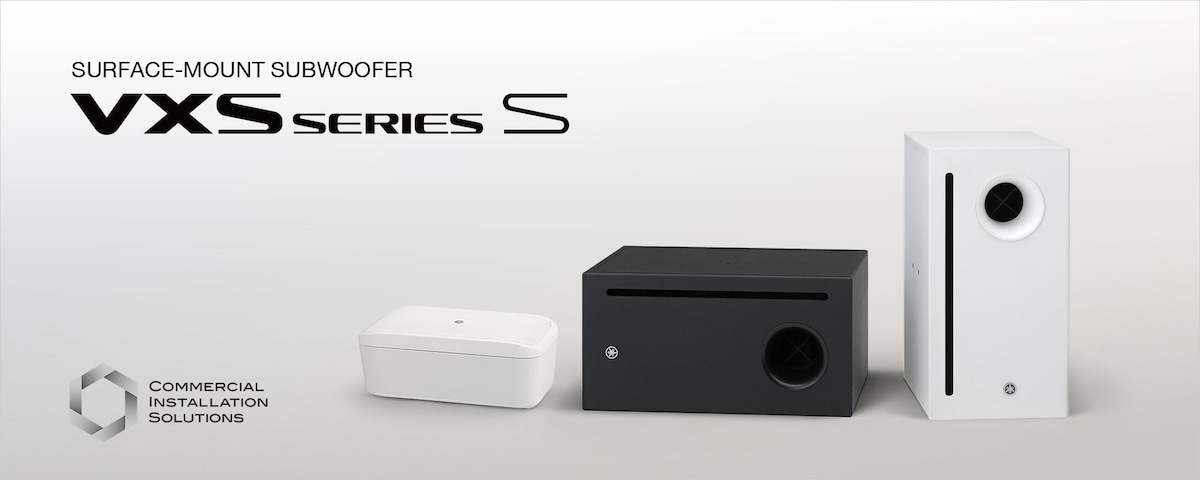 A Choice of Models for All Low-frequency Needs
Luxurious bass response can enhance musical presence and realism in a big way. Yamaha offers the VXS3S for smoothly extended low-end power, and the VXS10S and VXS10ST for applications that require maximum bass impact. Choose the model that best suits the size of the system and the full-range speakers used.
Low-frequency Enhancement Methods
A number of methods are used to enhance low frequency response in speaker enclosures. In bass reflex designs, a tuned port in the enclosure boosts low frequencies emanating from the rear of the speaker unit. The VXS10S adopts this method, specializing in more powerful low frequency reproduction. The problem with this approach is that as the enclosure becomes smaller or thinner, the size of the port must be reduced accordingly, resulting in increased resistance and correspondingly reduced bass enhancement. Bass reflex designs are not always suitable for compact enclosures.
Passive radiator designs avoid the use of a port, instead boosting bass response with a tuned passive "drone cone." The passive radiator method is more suitable for compact enclosures, but the passive cone tends to be heavy, requiring some form of firm, durable suspension that can reduce efficiency. The directivity of the passive radiator also places restrictions on where and how the system can be installed.
Original Yamaha SR-Bass™ technology employed in the VXS3S suspends a four-sided diaphragm on only one of its sides, using the resonance of the diaphragm to enhance the system's low-frequency output. There are no limitations on the shape and materials used for the diaphragm, making SR-Bass™ technology applicable to a wide range of speaker designs, including compact models.
Yamaha offers 2 choices. That is compact VXS3S and powerful VXS10S. Please select the best model for your application.

Konektor-Konektor Satelit Mengoptimalkan Keseimbangan
VXS3S dan VXS10S/VXS10ST memiliki konektor-konektor speaker satelit di panel belakang sehingga meminimalkan jumlah channel amplifier yang dibutuhkan untuk menjalankan sistem. Karena model VXS3S dan VXS10ST mendukung koneksi impedansi tinggi, speaker satelit berimpedansi rendah tetap dapat tersambung saat subwoofer tersambung ke sistem impedansi tinggi. Filter high-pass bawaan secara otomatis diterapkan ke speaker satelit, memberikan crossover yang natural dari subwoofer ke satelit.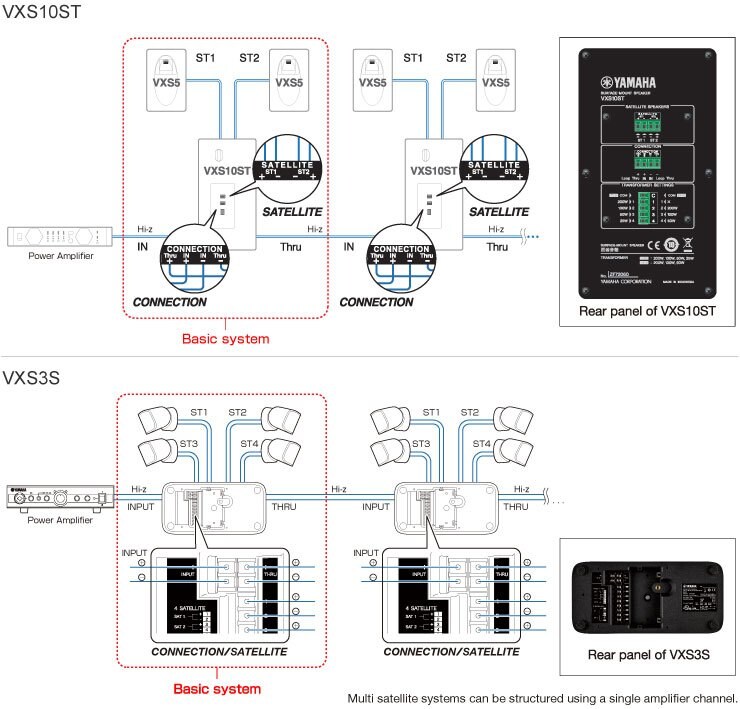 Flexible Installation Options
In addition to the supplied wall-mounting hardware, a variety of optional hardware allows VXS series "S" models to be mounted in a number of ways. The VXS10S can be placed on the floor or mounted on a wall or ceiling, while the VXS3S additionally allows flush ceiling mounting.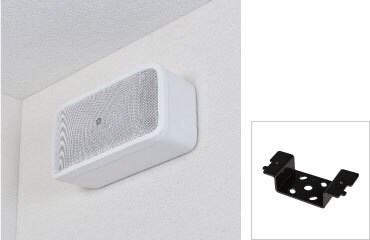 Surface-mount (VXS3S)
*Requires the supplied bracket and hardware.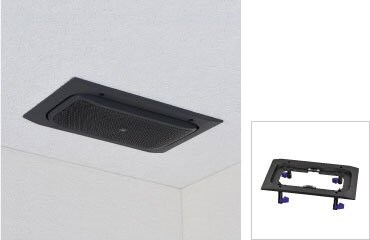 Ceiling-mount (VXS3S)
*Requires the optional CMA3S bracket.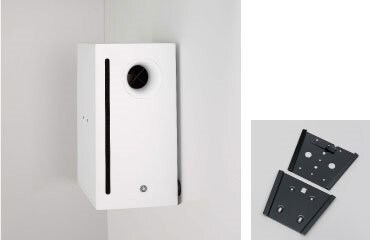 Surface-mount (VXS10S/VXS10ST)
*Requires the supplied bracket and hardware.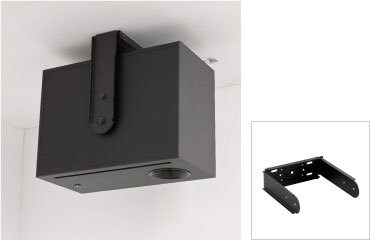 Ceiling-mount (VXS10S/VXS10ST)
*Requires the optional UB-DXR8 bracket.